WHO WE ARE
Thank you for making Line O Matic a respected name in the industry. Today, we are one of the world's leading manufacturer for the Paper Stationery Machinery, Paper Converting Machinery and Packaging Machinery. We are dedicated to helping our customers produce high-quality products in a safe, efficient and sustainable way.
OUR PURPOSE:
To drive innovation, we have the right solutions to meet the needs of our global customers
To act responsibly - lower environmental impact and work with highest standards of ethics
To attract and develop high-quality talent - so, we are producing cutting-edge and quality products, and delivering the best service to our customers
As always, we are keen to listen to our customers and partners, to understand their current needs and to anticipate future trends. To ensure our customers stay ahead, we continue to make investments in R&D (IoT and smart monitoring), supply chain infrastructure (vertical integration), quality systems and post-sales experience. Thank you, again, for trusting in our products and services over the last 50 years. We look forward to another 50 years of driving excellence and purpose for our customers.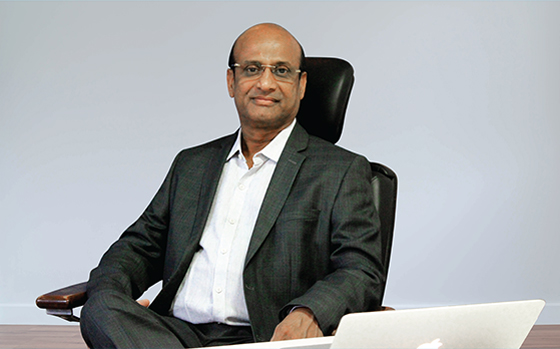 We care deeply about ideas, designs, people, processes - they all connect ultimately. The quality of these connections determines the quality of our machinery.
Uday C Patel
Founder Owner
Management
It is said that when the foundation is strong, the edifice is stronger. Line O Matic Graphic Industries stands tall on the solid platform of its sound management. The company benefits from the vision, leadership and ingenuity of its founder Mr. UDAY PATEL who is known as a true visionary and entrepreneur in the industry and has made the entire country proud by being the pioneer and leader in paper stationery, paper converting & packaging machinery industry. He has not only established the company and taken it to the summits of success but has also set a new mark of excellence for the followers. He has also selected his management team very painstakingly to take his vision and values forward.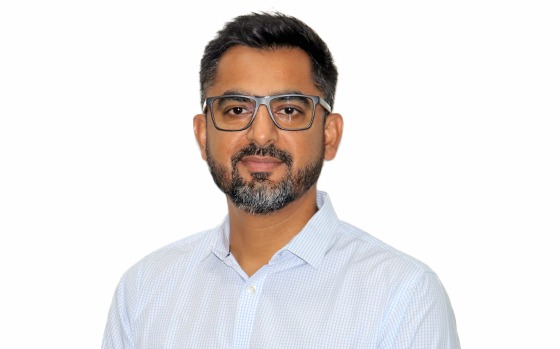 Line O Matic is successful because we understand we are a customer service company that happens to sell machinery.
Swapnil Patel
Management Executive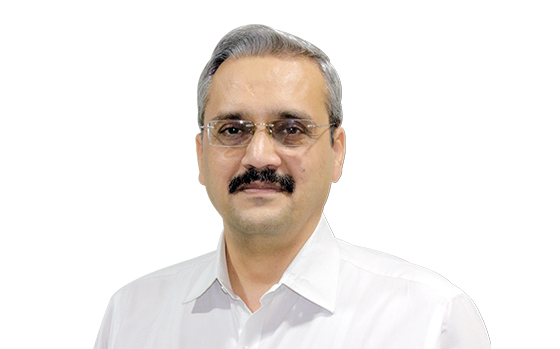 Line O Matic achieves customer satisfaction due to its customer centric approach. We are always eager to know feedback for our products & services.
Nirav Parikh
Chief General Manager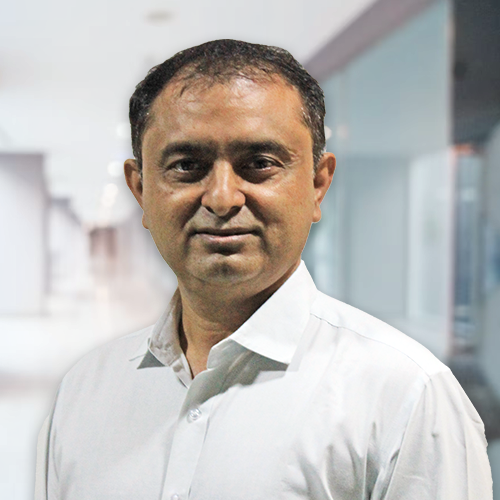 Mr. Hasmukh Prajapati
Deputy General Manager – Design
---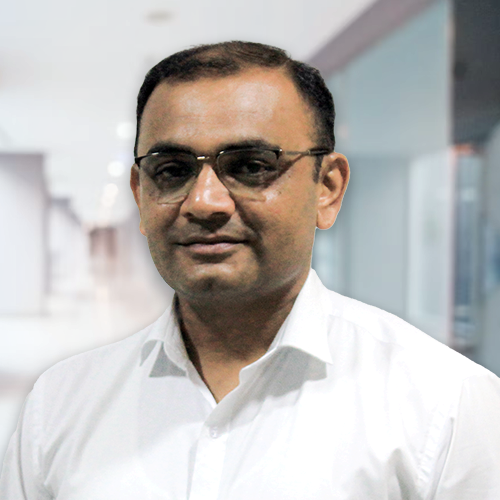 Mr. Surendra Patel
Asst. General Manager – Production
---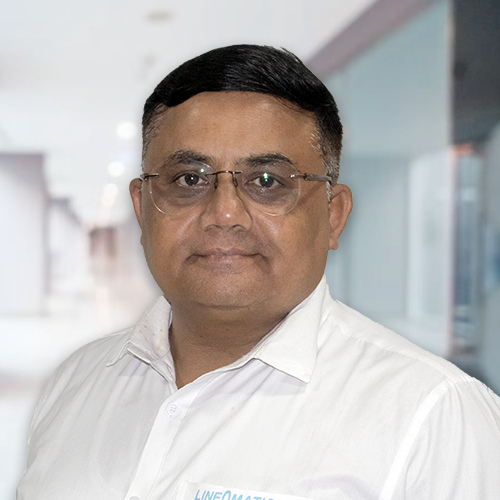 Mr. Sugnesh Patel
Asst. General Manager – Tool Room
---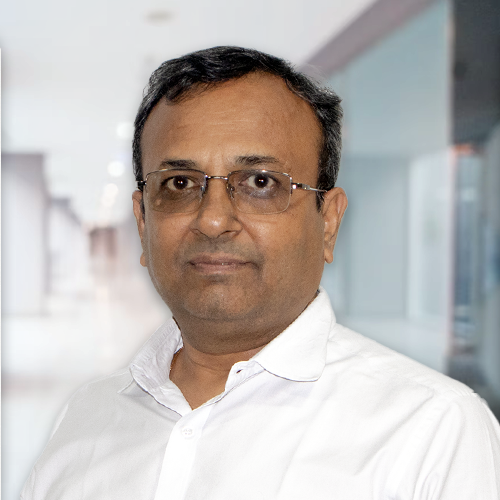 Mr. Jignesh Shah
Asst. General Manager – Design
---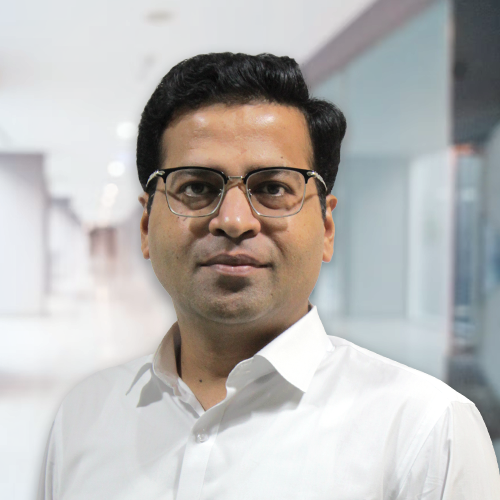 Mr. Mahesh Panchal
Asst. General Manager – Marketing
---
Mr. Dilip Golani
Sr. Manager – Marketing (Domestic)
---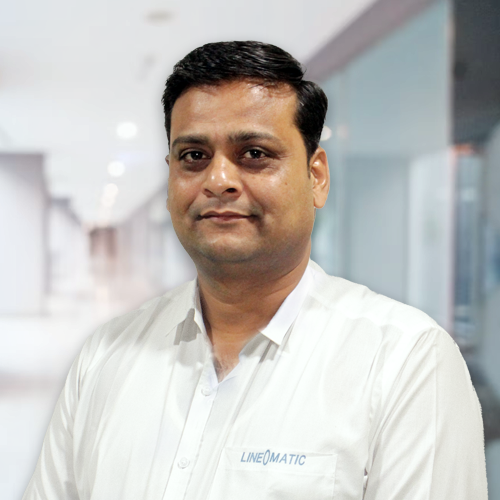 Mr. Aminesh Patel
Asst. General Manager – Spares
---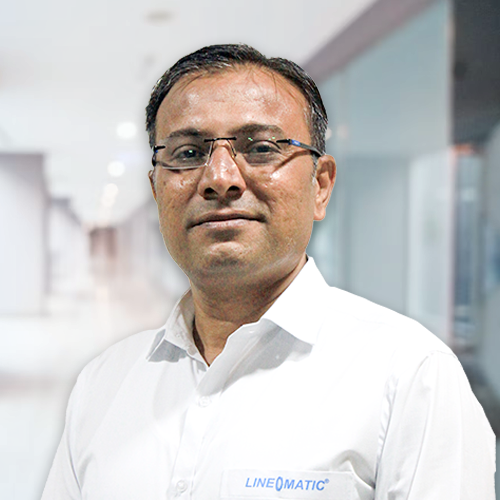 Mr. Shailesh Patel
Asst. General Manager –
Customer Support
---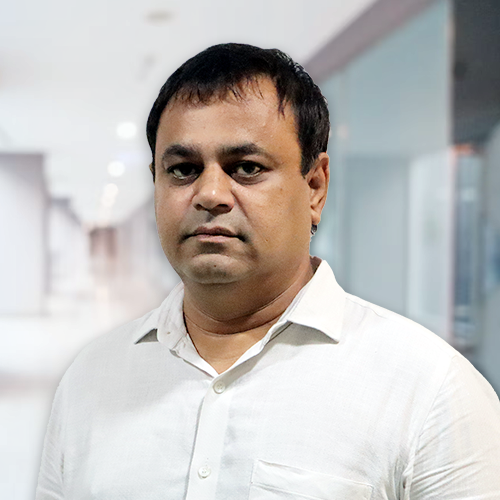 Mr. Hitesh Patel
Asst. General Manager – Admin
---

Technological Advantages
With the versatility of product range we also customize the entire experience according to respective demands and economics of clients. We are technocrats who promotes advanced technology with continues updates that upgrades our products manufacturing standards.

One Stop Solution
Line O Matic Graphic Industry is the market leaders in paper stationery making machine industry catering to 90% of the domestic market and having existence over 85+ countries globally. We provide training guidance support to all our clients before handing over the operations.

Forward Intergration
Company expands its excellence and is now providing post installation and maintenance that enables smooth functioning and uninterrupted operations. With right balance of consistence and changes in strategies the company enjoys being the Frontrunner in the market.

Research & Development
The concept of development is the core aspect of Line O Matic Graphic Industry. Thus research plays an important and vital role. We invest our time, skill and economics in our Research & Development as we expertise in understanding the future market demands and potentials.
E-commerce
The World is now a global market. With the product range and services, Line O Matic Graphic Industry has gained popularity among buyers across the globe. With our e-commerce website, purchasing spares and services is made available at just the touch of your fingertip.

Achivements
With over 3500+ installations of our product around the globe, we continue to raise our own set bench mark. Honorable 'Brand Trust Report' has listed Line O Matic Graphic Industry among their most trusted manufactures.
HOW WE CAME HERE
Journey so far...

HOW WE DO IT
Our Recipe for Excellence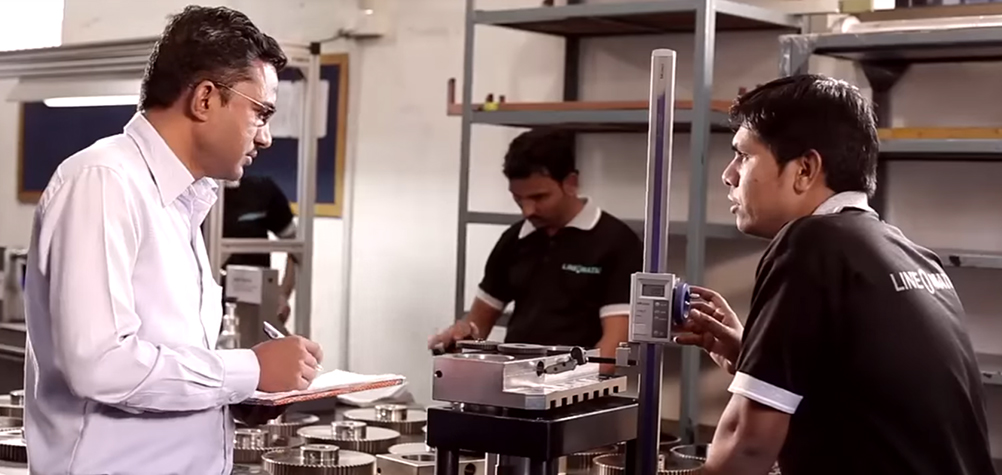 Our People
Talent is our most precious resource. People open to possibilities and striving for excellence push limits to help us innovate - in products, in our processes and services to customers. We foster an environment that promotes equality and freedom of expression, and this has helped us respond fast to customer needs and deliver on our value proposition.
Operational Excellence
Beyond being ISO 9001:2015 & 45001:2018 certified, we live and breathe the values of advanced quality management systems. From the procurement of raw material to manufacturing, and from testing to the setting of final products, we have stringent quality controls in place. We have a 200,000 square feet manufacturing facility in Ahmedabad with best-in-class equipment and manufacturing systems. We have also integrated backward - producing mission critical parts and sub-systems in-house in line with international standards.
Innovation
Along with smart, incremental improvements, our R&D team is focused on breakthrough innovation to create machinery systems of tomorrow. We're leveraging IoT to make our machines smarter. Our machines are equipped with advance preventive maintenance software to diagnose and predict issues in real time. It also provides comprehensive data and analytics to support your continuous improvement efforts. Our eCommerce shop (shop.lineomatic.com) now makes it easy to order genuine parts.
Global Reach
We have 3500+ successful installations in 85+ countries around the globe. We understand international standards and requirements of specific countries. Accordingly, we have adapted our product solutions and on-the-ground support per our customer needs.
Awards & Certifications

Star Performer -"Export Excellence 2009-10"

PRINTDESIGN AWARDS
2011

Pride Of Gujarat
2012

Export Performance & Promotion 2013

Export Awards
2013-14

National Industrial
Excellence Award
2015

Export Performance & Promotion 2015

Outstanding
Entrepreneur 2018

Lifetime Achievement
Award 2019

Quality Brand India
2015-19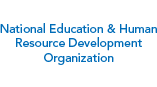 Rashtriya Nirman Ratna
2019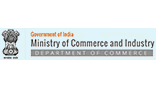 Two Star Export House
2019